Offering installation, repair, renewal, and replacement services, our wide-ranging roofing expertise makes us the ideal choice for heritage, commercial, and large residential projects.
Specialising in external renovations, our team can restore and preserve your property's exterior, carrying out everything from brickwork cleaning and stucco repairs through to painting and decorating.
We use modern construction knowledge to make the most of traditional techniques and materials, delivering exceptional results that preserve the character of historic properties.
We regularly work with large organisations that require professional support to ensure that their properties remain in good condition and retain their existing character. As a result, our team has extensive experience working with:
Housing associations
Local authorities
Property management companies
Large portfolio owners
Architects & Appointed Surveyors
Commercial and Residential Developers
During the course of a project, we will then liaise closely with the appointed surveyor, site management team, or relevant planning authorities to ensure that all our work is completed according to the agreed specification and within the necessary regulations.
Commercial
We can help you to manage your large commercial property portfolio, acting as your go-to team of professionals whenever you need to restore one of your buildings or ensure that it's presentable. Our expertise covers everything from roof renewal through to brickwork cleaning and sash window repairs.
Residential
We work on large-scale residential properties with specific heritage or aesthetic requirements, such as Crown Estate residences. You'll benefit from our roofing and renovation expertise, as well as the convenience that comes from having the project fully managed from start to finish.
Talk to us
about your project
Call 0800 772 0511 or email info@hakkahouse.co.uk to discuss your project with our management team. If we're the right fit for your requirements, we'll be happy to submit a tender or carry out an initial site survey to determine a suitable specification for your property.
Expert project management
All our projects are expertly managed from tender to completion, ensuring efficient progress and allowing you to focus on other responsibilities instead.
Direct communication
You'll be in direct communication with our management team, providing a clear point of contact who will keep you updated and answer any queries.
Professional contractors
With more than 100 years' combined experience, we've built a reputation for attention to detail, the quality of our work, and the approachability of our team.
Exceptional quality control
All our work is checked multiple times before it receives final approval, allowing us to maintain the highest standards and produce results you can have complete confidence in.
What makes
Hakka Group
the right choice
for your project?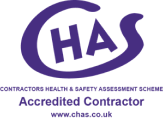 Contact Hakka Group
Call 0800 772 0511 or email info@hakkahouse.co.uk to discuss your project with our management team. We're always happy to answer questions about our services and advise on whether our skillset is the right fit for your requirements.